Bespoke Jewellery Design
Our bespoke design process allows you to be involved in every step of creating your one of a kind piece. The unique journey begins with inspiration and an idea. We work from rough sketches of jewellery, photos, or adapt and combine existing styles to ensure that the finished piece is everything you imagined. If you are unsure of design features or if you are buying for someone else; we are here to advise on design ideas. Many bespoke projects start with an informal chat, before moving to the design stage. Once the direction and proposed budget are established, we set off to work on finding the perfect diamonds and gems that suit exactly what you are looking for.
How We Make Our Jewellery
Step 1: Initial Sketches

From initial conversations and ideas, rough sketches and images are created by our design team.

Step 2: CAD

Every thought and detail is carefully translated into reality through technical drawings and computer aided design (CAD) drawings.

Step 3: Wax

With cutting edge technology a 3D wax model is then printed outlining the general shape of the piece. For more simple designs hand carving techniques may be applied.

Step 4: Casting

The metal is cast by means of an age old technique dubbed "lost wax casting".

Step 5: Finishing

Once the jewellery is cast it is passed on to Haywards master jewellers. The metal is further shaped and polished and gems are set. The entire piece is then professionally cleaned and finished to the highest degree of perfection.
Quality Guarantee
At Haywards we pride ourselves in creating impeccable jewellery pieces. From start to finish our care and attention to detail is to the highest standards of European craftsmanship. Part of the Haywards experience is searching for the perfect stone regardless of your budget. Whether you are looking for diamonds, rubies, pearls or any other precious stones, we guarantee that only the finest gems will be presented for your selection. All of our materials are meet the QTS standards for fine jewellery in Hong Kong. For all pieces created we are happy to supply certificates of authenticity as well organise as third party certifications from the IGI or GIA. For insurance purposes it is also possible to request a valuation letter particular to your piece.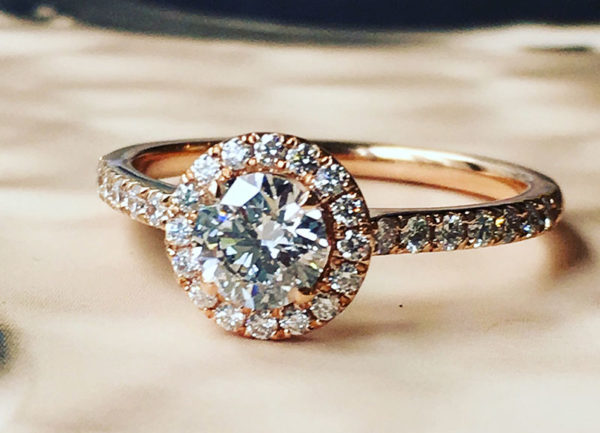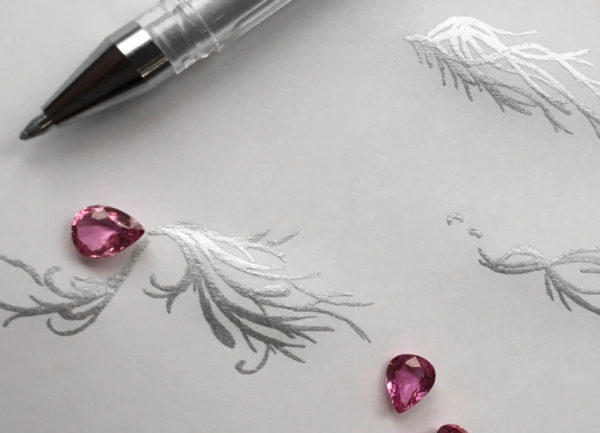 Certified Authenticity
All of our diamonds above .50ct come with a GIA certificate, guaranteeing their authenticity. For jewellery pieces with small size diamonds or gemstones other than diamonds we provide the option of ordering a third party valuation through the IGI. These certificates not only guarantee the authenticity of your purchase, they can also be used as means of insuring the piece in case of theft.
Ethical Sourcing
At Haywards we understand the importance of ethical sourcing. All of our diamonds and gems are guaranteed to come through legitimate and tested industry partnerships. Along with the global diamond industry, Haywards has a zero-tolerance policy towards conflict diamonds. We proudly support measures such as the Kimberly Process, which tracks diamonds from its original sources, through manufacturing, to market availability. All diamond supplied by Haywards are warranted to be conflict-free. Responsible sourcing of other gems as well as mining are of utmost importance to us and we continually strive to uphold the highest industry standards in this regard.