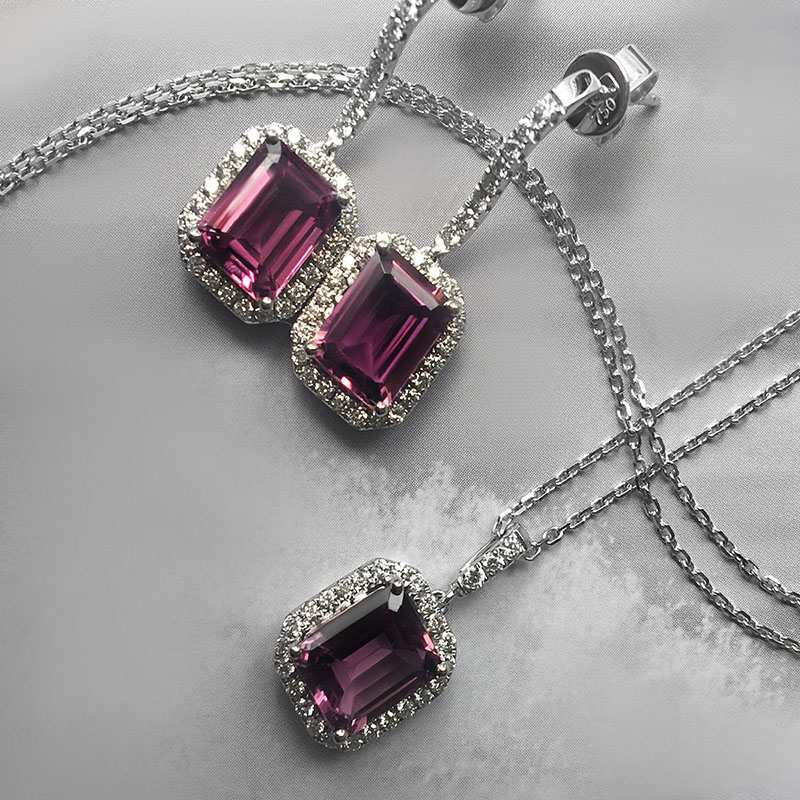 The Meaning and History of Sapphire
The Meaning and History of Sapphire.
 The sapphire is the birthstone for the month of September. The name sapphire is derived from the Latin word ""saphirus" and the Greek word "sapheiros," both meaning blue. Some also believe that the name sapphire is derived from its association with the planet Saturn.
Sapphire is a precious gemstone, a variety of the mineral corundum. It is typically blue in colour, but natural "fancy" sapphires also occur in yellow, purple, orange, and green. The only colour which sapphire cannot be is red – as red corundum is called Ruby. This variation in colour in the corundum is due to trace amounts of elements such as titanium, chromium, copper, iron or magnesium.
Sapphire is a precious gem steeped in history throughout the modern and ancient worlds. The word corundum in fact comes from the ancient Tamil word for rubies and sapphires " Kurundum", or "Kurund" in Hindi, and "Kurand" in Sanskrit.
In Greek mythology , Prometheus creator of mankind, was the first to wear sapphire. Sapphire was one of the 12 stones give to Moses, it also is believed to be the seal stone in Solomon's ring and is one of the 12 gemstones set in the walls of Jerusalem.
Ancient Persians believed that sapphire was a chip from the pedestal that supported the earth and that the sapphire reflection was the source of blue in the sky.
Sapphires from Sri Lanka were mentioned in the tales of Arabian Knights as well as the travels of Marco Polo. Sri Lanka was historically considered as the "Ratna Dweepa", or gem island, is the oldest and still one of the best sources of Sapphires.
Sapphires are now mined in many parts of the world; Australia, India , Burma , USA , Thailand , Vietnam and Madagascar have some of the best mines. Although, the most valuable sapphire comes from the Kashmiri mines, founded in the 19th century by the Maharaja of Kashmir.
Sapphires have been a favoured royal gift throughout the ages. It was a natural choice for King George VI to give his daughter Elizabeth a sapphire bracelet for her 18th birthday and a sapphire, ruby and diamond brooch on the birth for her first child. The young Napoleon chose a modest one carat sapphire and diamond, tear drop style, engagement ring for Empress Josephine. Diamond and Sapphire was also the choice for the engagement ring of Princess Diana, now worn by the Duchess of Cambridge.
Sapphire jewellery from Haywards of Hong Kong, can become a part of your families special history; from a dazzling engagement ring, to a celebration of the birth of your child or for that special birthday treat. To have your custom designed piece crafted to perfection, book an appointment here. 
Let us make your dream piece!