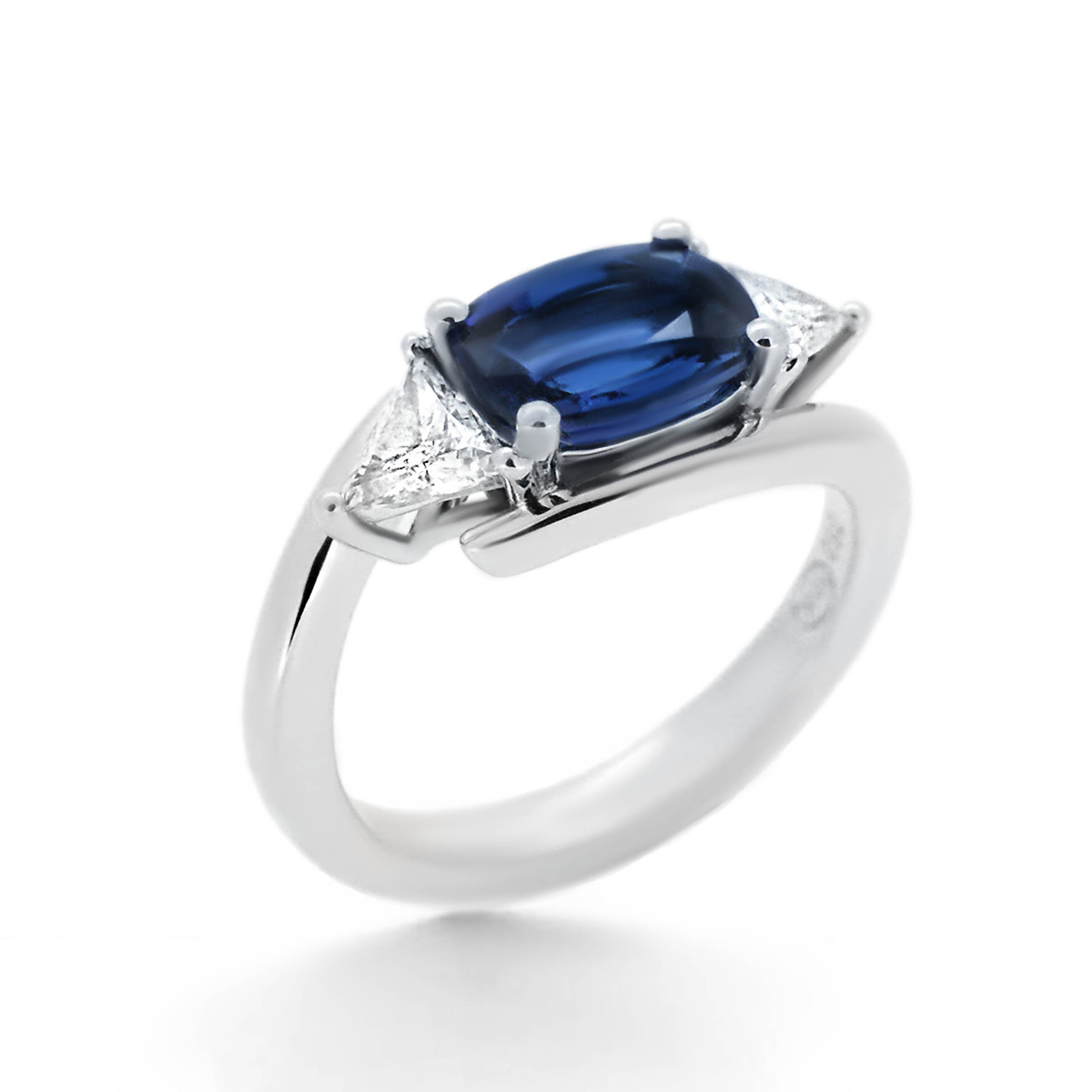 Alternative Engagement Rings
The tradition of engagement rings is said to date all the way back to antiquity. Although the Egyptians and Greeks are often credited with having adopted the tradition, the history of engagement rings could only be reliably traced back to ancient Rome.
Traditions regarding how an engagement ring should be worn differ across the globe. In many countries, particularly in the west, engagement rings are worn on the finger nearest the little finger on the left hand. It was believed at one point, that this finger contained a vein that led directly to the heart called "the vena amoris".
In western culture the ring is worn as a symbol of "acceptance to marry" and is worn by a woman. In some cultures however, both partners wear engagement rings, which in turn look more like traditional western wedding bands. Even though traditions are deeply rooted in many cultures, it is common now days to bend the rules as well as blend various traditions. It is entirely up to the couple as to what they deem important in their relationship and how they want to signify their proposal and later engagement.
Aside from the more traditional styles, at Haywards, we very often get requests that are somewhat unconventional. This makes our job that much more exciting, giving us room to try new ideas, concepts and designs. The obvious way to differentiate your engagement ring is to choose a stone other than a round white diamond. Opting for different shapes or coloured diamonds is also a step away from convention.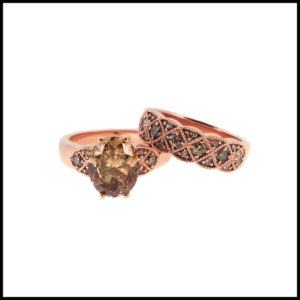 The rings above are 18K rose gold set with dark champagne coloured diamonds. The bride to be wanted her rings to complement each other, and feature a vintage pattern that would be repeated on both. The trick was to design the rings in a way that wouldn't make them look too busy and overbearing.
In the past few years it has also become quite popular to choose stones other than diamonds such as blue and pink sapphires, as well as rubies and emeralds. Below is an example of an unconventional modern blue sapphire engagement ring. It is set with a natural blue sapphire set portrait along with two trillion cut diamond side stones. It is a stunning ring for someone looking for a modern sleek design.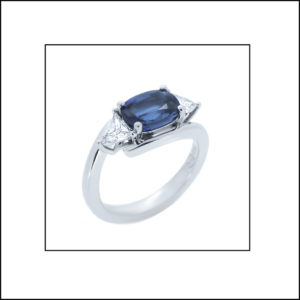 A jewel that is not commonly used in engagement rings is a pearl. For the ring below we've made quite a complicated matching wedding band, designing it in a way that would allow it to sit flush against the engagement ring. The set is a beautiful mixture of classic and modern, and a stunning example of something very different.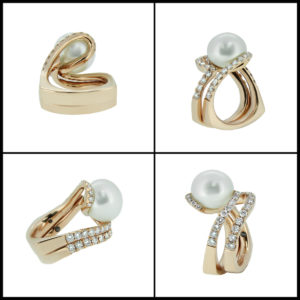 The last example is an extravagant ring set with white diamonds. Not just one, but seven stunning emerald cut stones set in a thick yellow gold band. The ring was made to look "old" with its vintage pattern on each side, fine milgrain around the diamonds as well as a mottled finish which ads texture to the gold.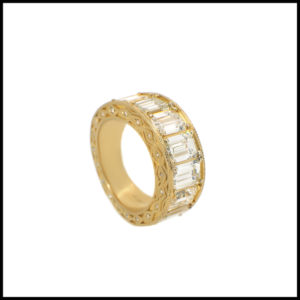 These are just a few examples of rings that are not what a traditional engagement ring would look like. If a traditional classic style is what will make a future bride happy then that is what she should aspire to have. The idea isn't to go against or with tradition but rather to create something that represents your love and your bond, whatever that may be it will be uniquely yours.
For more information about our design process click here. We are happy to speak with you about your ideas and design requests.