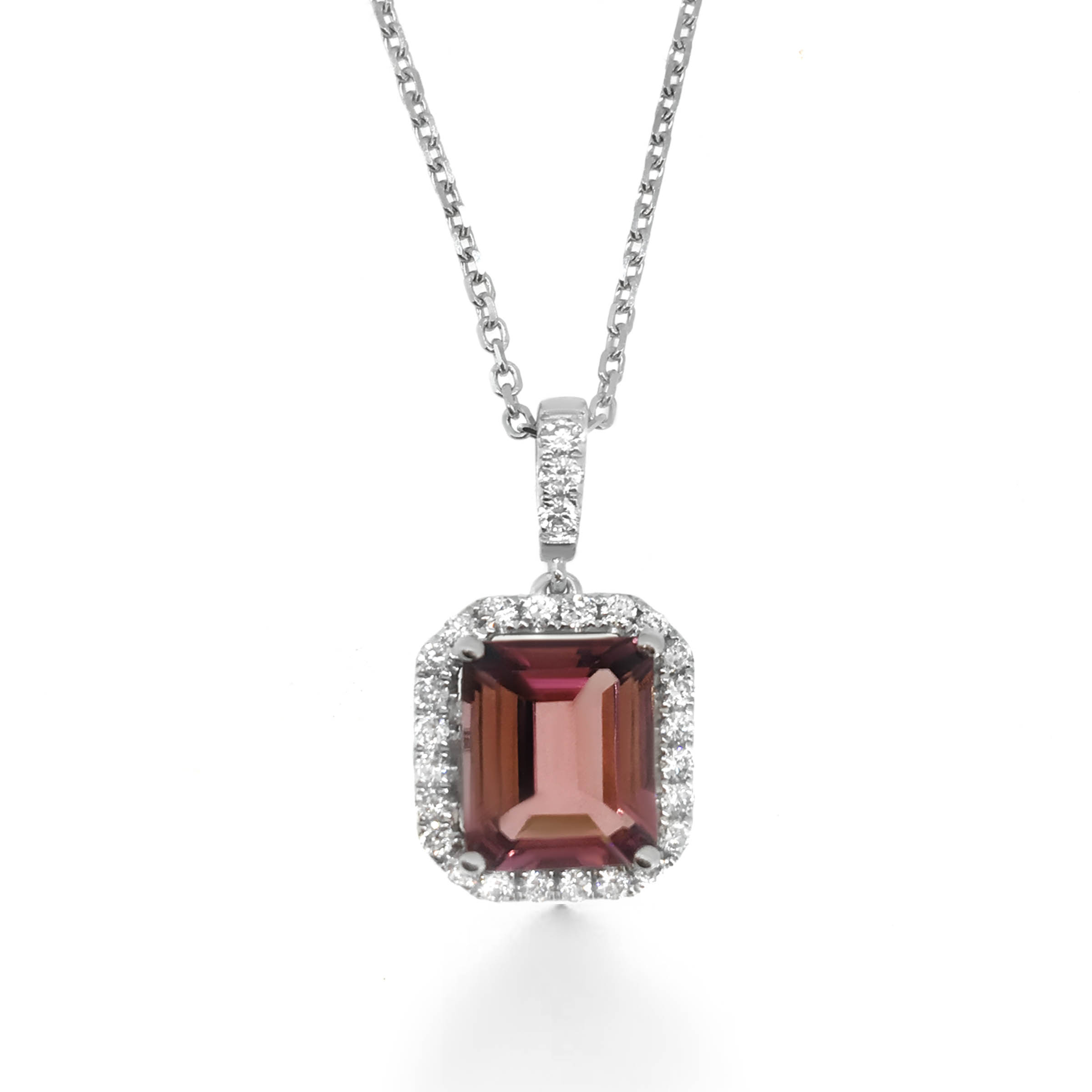 October: The Month of Opal and Tourmaline
Birthstones have captivated people for centuries due to their colours, characteristics and the legends surrounding them. The month of October has two birthstones: opal and tourmaline. Both of these stones appeal to the tastes of many because of their striking and wide-ranging colour combinations. Why not choose a birthstone significant to you and create a stunning piece of bespoke jewellery with Haywards?
The name opal derives from the Greek meaning 'to see a change (of colour)' but this name only resonates with some opals. Opals are separated into two categories: precious and common. Precious opals flash a rainbow of colours whereas common opals do not. An opal is formed by deposits of silica gel in cracks between rocks that hardens over time. Sub-microscopic spheres are packed closely together inside an opal so when light waves travel between the spheres they diffract or bend achieving the spectrum of flashing colours that can be found in so many opals.
Throughout history opal has been considered one of the luckiest gemstones because it encompasses the colours of all the gems. Arabic legends state that opals fell from the heavens in flashes of lightening during thunderstorms, whilst the Europeans revered opals as symbols of hope, purity and truth. One thing is certain; every opal is unique, and your choice is a way to showcase your taste in colour and design.
Tourmaline means 'mixed stone' and it embodies it's name perfectly being found in a spectrum of colours including red, pink, orange, yellow, green, blue, violet and peach. It is also often found in bi-colour or tri-colour combinations, with one of the most popular multi-colour variations dubbed the 'watermelon tourmaline'. This particular stone unsurprisingly features green, pink and white colour bands, and when cut into slices reveals a pink centre, a white ring and a green edge.
Tourmaline can be found in Afghanistan, East Africa, USA and most famously Brazil. The Brazilian Paraiba mine is renowned for it's vivid blue and green tourmalines, and people often pay a premium if their tourmaline is certified as having Paraiba origins. Tourmaline is believed to inspire creativity and strengthen the body and spirit. As well as this it is a favourite amongst jewellers due its rainbow of colours, which provides a plethora of jewellery options to suit everyone.
Using birthstones in jewellery is both commemorative as well as eye catching. Book an appointment with our bespoke jewellery designers by emailing bespoke@haywards.com.hk or by calling 2545 4400 to create a bespoke piece which is unique and special to you!