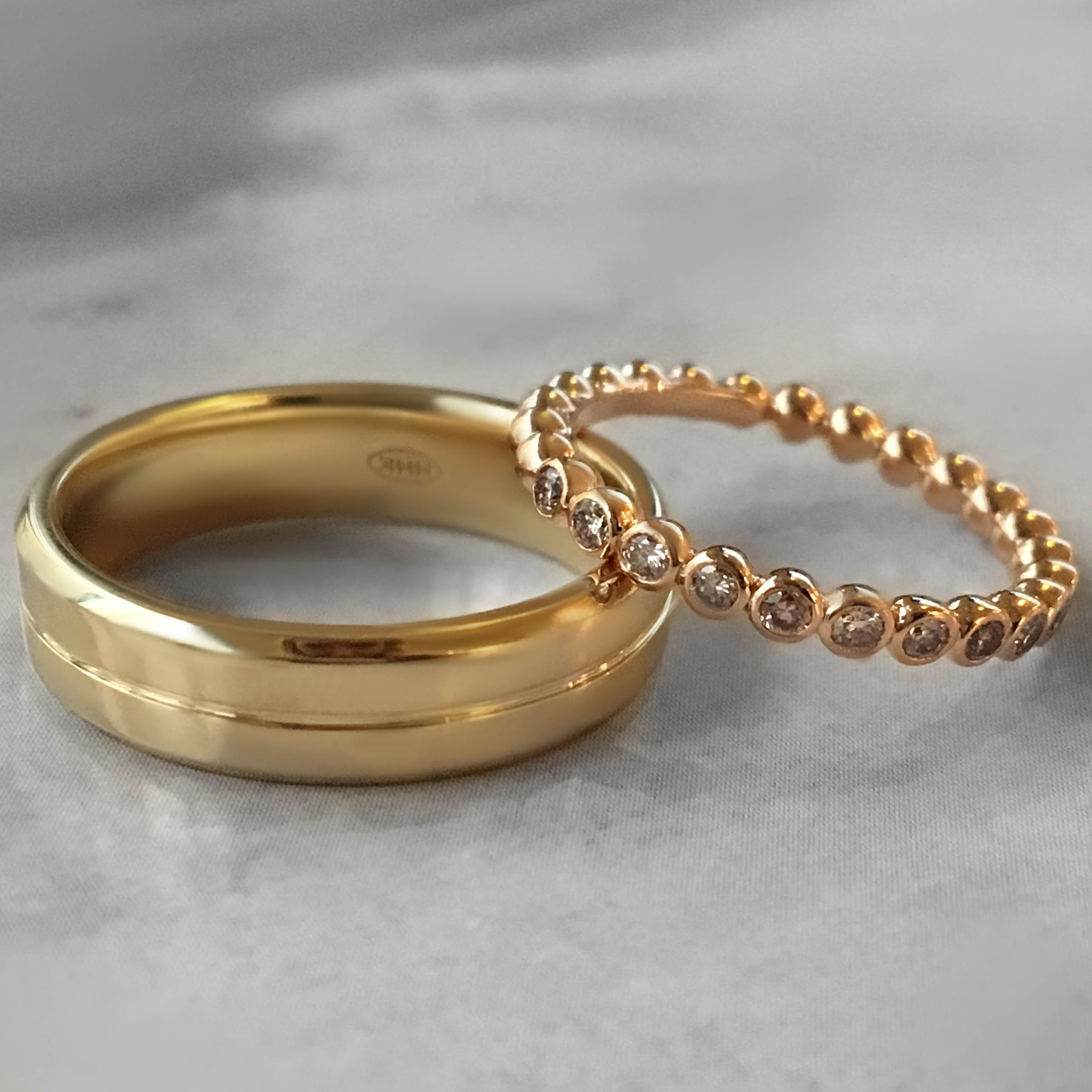 Jewellery Engraving: The perfect way to personalise a gift
An engraving offers an element of personalisation and transforms a piece of jewellery into something entirely unique. The tradition of engraving dates back to prehistoric times, when various images were sculpted into rock caves or engraved into pottery and other items. In ancient times, as in modern times, people used engravings to honour their gods and rulers. Many engravers in the past used engraving for the same reason we do today — to make or decorate things that were need in everyday life.
There is no certainty regarding when exactly people started engraving names and personalised messages into jewellery. It is said to have begun around the 14th and 15th century in France when personalised lockets were first created.
An engraved piece of jewellery, such as engagement rings or wedding rings often tends to be cherished more dearly by the owner. It allows the giver of the gift to add a personal touch and a message specific to the person it is being offered too. Engravings also add grace and elegance to jewellery, specifically in the case of elaborate monograms.
At Haywards, everything we do and make is custom designed to create a special piece of jewellery that is entirely unique to the owner. Engravings play an important role in the process of customisation.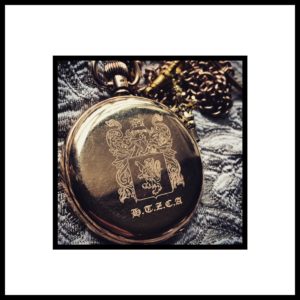 The pocket watch in the image above was given as birthday gift. The client had requested a complicated monogram to be engraved from a picture she had provided. With the use of todays' technology, re-creating a complicated image is something that could be done in much less time than in the past with hand engraving. With a bit of design work and team effort we were able to recreate a stunning monogram that carried family significance and made the heirloom that much more special.
Engravings are very popular on various pieces of jewellery particularly name bracelets, lockets, wedding bands and engagement rings. Many couples choose to engrave each other's names, personal messages, and very often the date of their wedding or proposal. This gives the pieces of jewellery extra significance as they become keepsakes and represent the bond between two people.
Quite often at Haywards we receive requests for slightly more complicated engravings even on such small surfaces as wedding bands. One couple for which we had the pleasure of making their wedding bands wanted to personalise them with symbols that were meaningful to the relationship. They wanted to have their love story somehow commemorated on the inside and outside of their rose gold bands.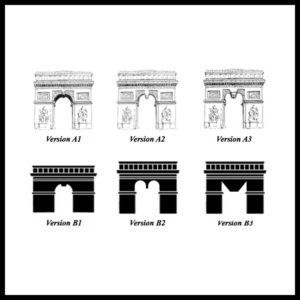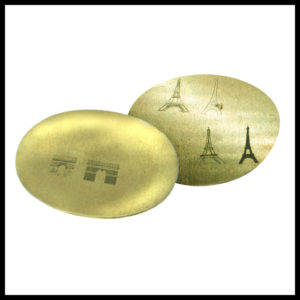 From initial ideas we had moved on to sketches and further computer-based images of both the Eiffel Tower and Arc De Triumph. We had then tried these engravings on plates of metal in order to show how they would look once engraved.
The end results look fantastic and give character to the otherwise simple weddings bands. With just a touch of your imagination and Haywards craftsmanship we can make any piece of jewellery special and unique. View these and other wedding band styles here.